Takeaway in Meribel! Call & collect, or pop by and say hi
Just like the Taverne, the new takeaway menu is original, unique and full of flavour!
Eat, drink… takeaway, Meribel's new way of dining!
The snow has arrived and Meribel is looking tip top for winter.
But unfortunately, due to current French COVID restrictions, the Taverne Bistro is currently closed.
But have no fear, the Tav Hatch is here, for all your takeaway needs!
Open from 12pm you can get your coffee fix, enjoy an end of day beer and of course, you can takeaway a bite to eat !
All from the safety of the outside hatch!
The new take-out menu is available from 12 to 6pm, every day!
So why not pop down and discover the new menu?
So what can you look forward to sinking your teeth into?
Following the success of the summer, the new menu combines firm favourites and new Lebanese inspired delights!
That's right Lebanese! Not the usual suspects that you find on the menus in Meribel, but as always here at the Taverne, we like to be a little bit different.
Enjoy a juicy burger, with melted gruyere cheese and crispy bacon, it's a burger lovers delight.
Or why not try the bartenders favourite, Beef kofta wrap with home-made hummus and tahini dressing?
For our vegan and vegetarian friends, the falafel platter is a must try!
Pst. The new dishes hail from the family recipes of our chef, and like us, we sure you'll be a falafel addict in no time!
After months of cooking for yourself don't you think it's about to treat yourself?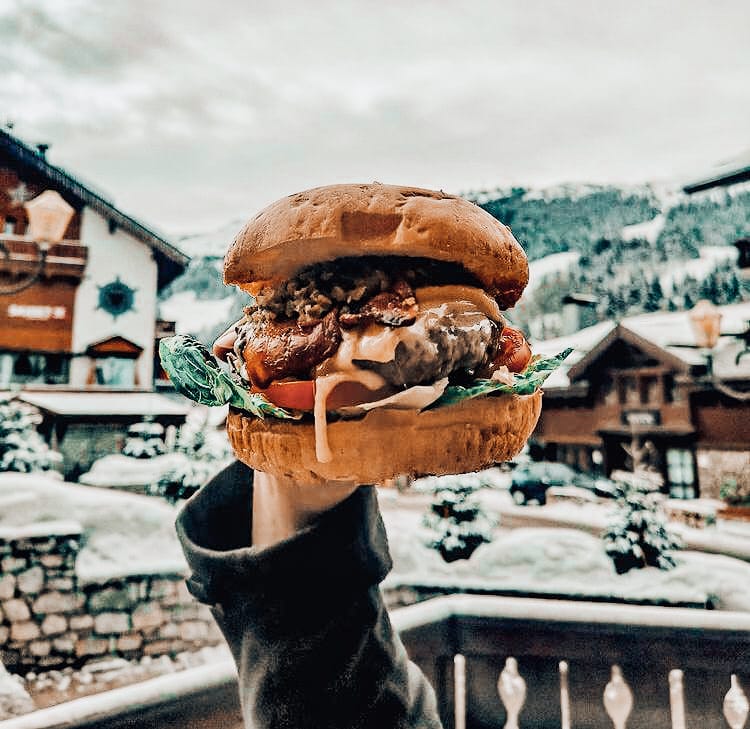 MAINS & SHARERS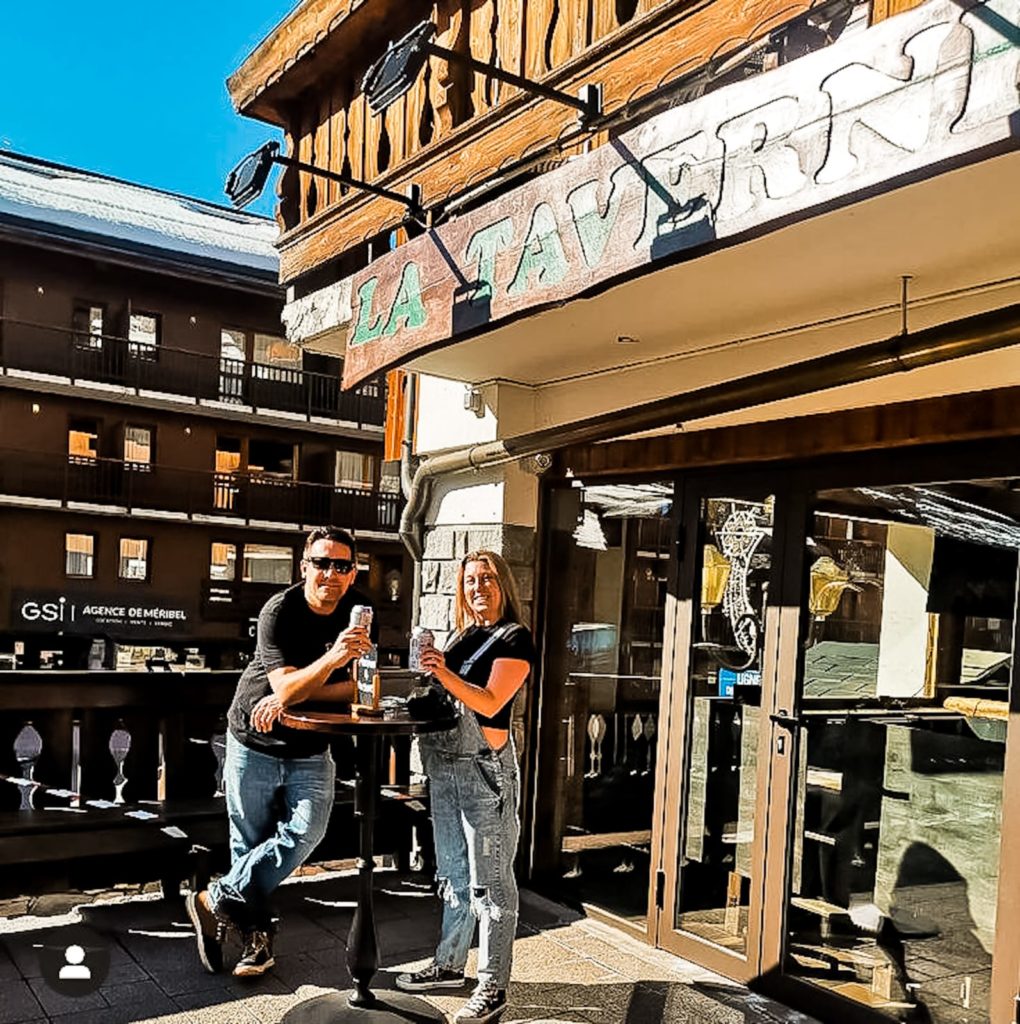 Beef Burger – Beef pattie, Gruyère cheese,
streaky bacon, cornichon relish , fries   12€
Breaded Chicken Burger – Breaded Chicken filet, Gruyère cheese, streaky bacon , garlic mayo, fries 12€
Falafel Wrap – Falafels, Tzatziki, salad, hummus & fries  v  n  10€
KIDS MENU : Nuggets & fries // Beef patte & fries 8€
SNACKS & SIDES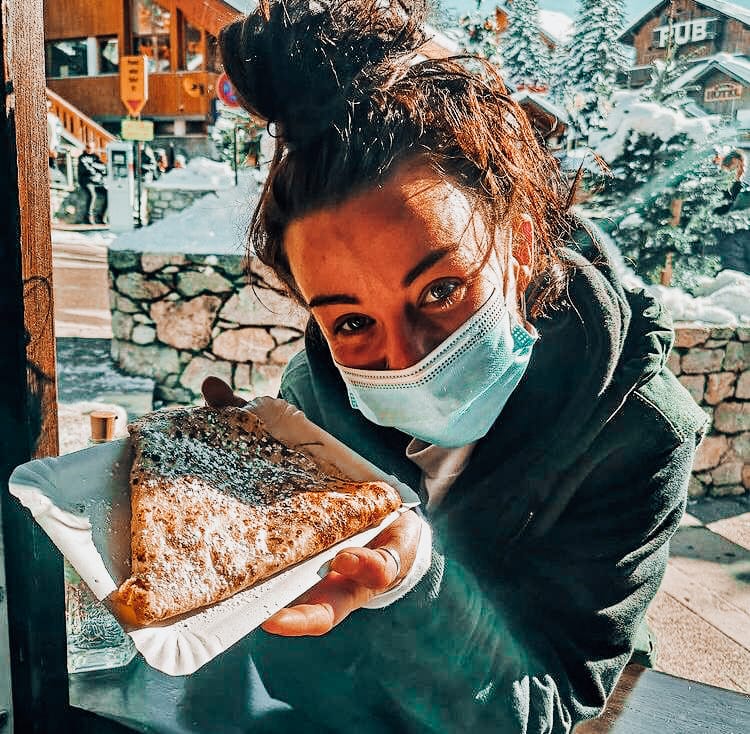 Chicken Wings – Plain, Spicy or BBQ  8€
Chicken Nuggets   7€
Loaded Fries – Fries, Gruyère cheese, lardons & cornichons 7€
Cheesy Fries – Fries & melted Gruyère cheese 6€
Fries  5€
Crêpes : Sugar or Plain 3.50€ Nutella 4€
So how does it work?
Call & Collect… or simply pop by and order at the Hatch (Outside window).
All thats left to do is brew and chew !
Not only can you enjoy a knock out take-out dinner, you can get your drink to go! 
Now there's another good reason, to head to the Taverne!
So how about a sweet and delicous hot chocolate, a winter spiced mulled wine or why not one of our infamous calientés?
How to find us?
Right bang in the center of Meribel, a stones throw away from the tourist office and the pistes.
A favourite locals hang out, where the door is always open and everyone is always welcome.
Meet you at the Tav !