La Taverne Bistro, a must visit restaurant on your ski trip to Meribel!
Not content with being one of Meribel's favourite bars, La Taverne Bistro is also one of the top restaurants in Meribel!
With ''a come as you are'' ''welcome one and all'' policy, its easy to see why it's one of the most popular restaurants in Meribel, with both visitors and locals regularly coming back for more.
The cosy bistro located on the bottom floor of the Tav is as much known for its traditional Savoyard dishes as its fresh modern daily specials.
Stay upstairs for casual pub style dining or head downstairs for a cosy-chic dining experience.
Two floors, two atmospheres, one menu bursting with flavour !
During the day, tuck into a mouth-watering homemade burger or invigorating vegetarian salad as you take a break from the slopes, or drop by in the evening for succulent steak or cheese lover's dream raclette or fondue!
A fusion between modern Mediterranean and Savoie classics, the homemade dishes include some usual suspects with a Taverne twist, as well as some surprise pairings that will tickle your taste buds and delight your senses!
Wine, dine… have a good time !
The bistro wine list is carefully selected to please and perfectly matches the menu, from the easy drinkable to the refined wines. Wine enthusiasts will be more than happy to open a bottle or two!
Let me…entertain you !
Yes, if you head down on a Sunday or Tuesday night not only can you enjoy a sumptuous meal for two or ten (they cater for groups too) you can enjoy the musical stylings of some of Meribel's finest musicians!
The restaurant hosts regular live music nights making sure it's one of the most memorable nights on your ski holiday!
The snug Taverne Bistro hosts Fun-do Sunday: to fun-do or fondue, that is the question!
Start or end your week with our famous Sunday night cheesy deal! Every other Sunday, Fun-do Sunday is when you can gorge on local cheese.
Choose from a creamy, cheesy, delicious fondue or lip smacking, drool worthy Sirloin steak for 25€ accompanied by live music! If you want to go all out feast, order the Fondue for Kings deal…yes, sweet dreams are really made of cheese!
For more information on live music and DJs at La Taverne, check out the events page or follow them on Facebook.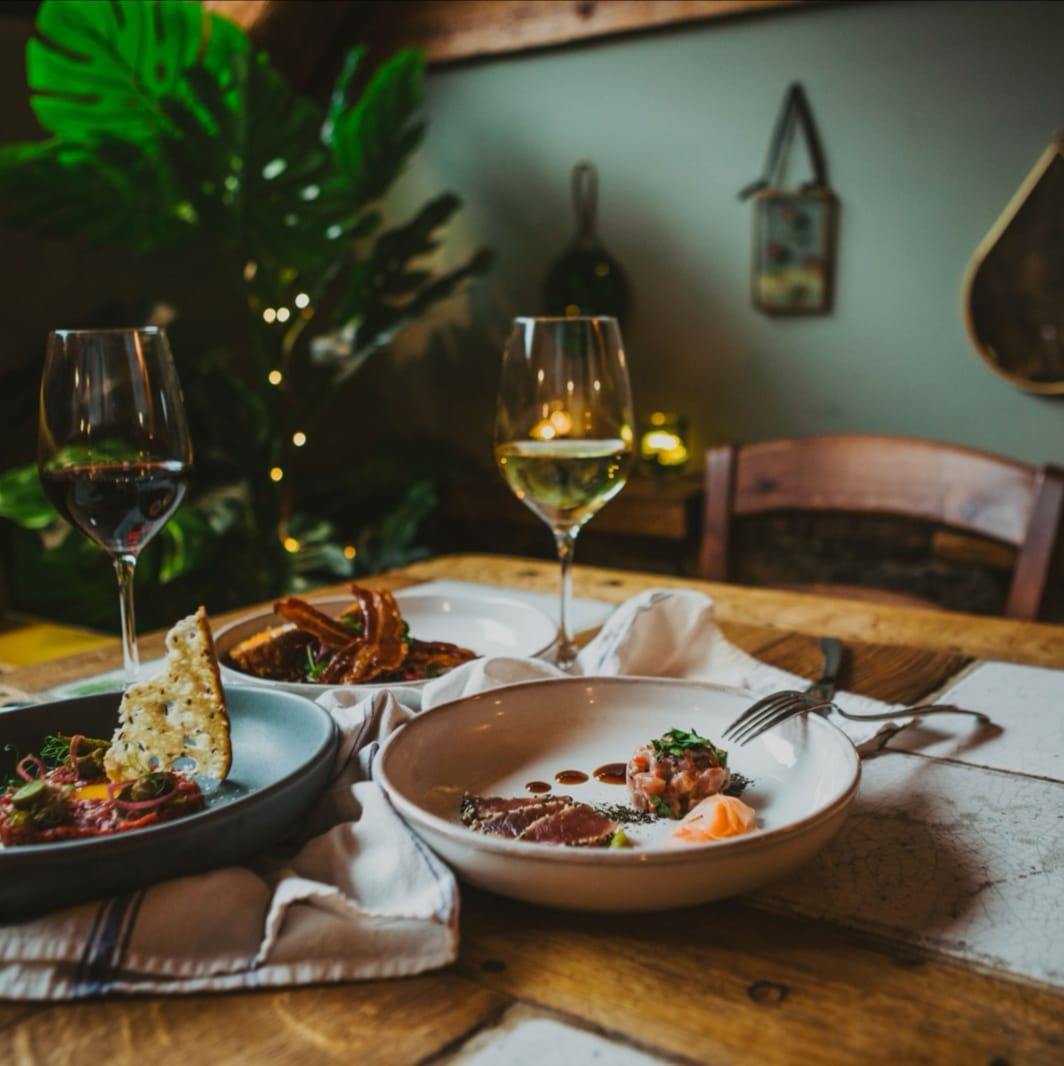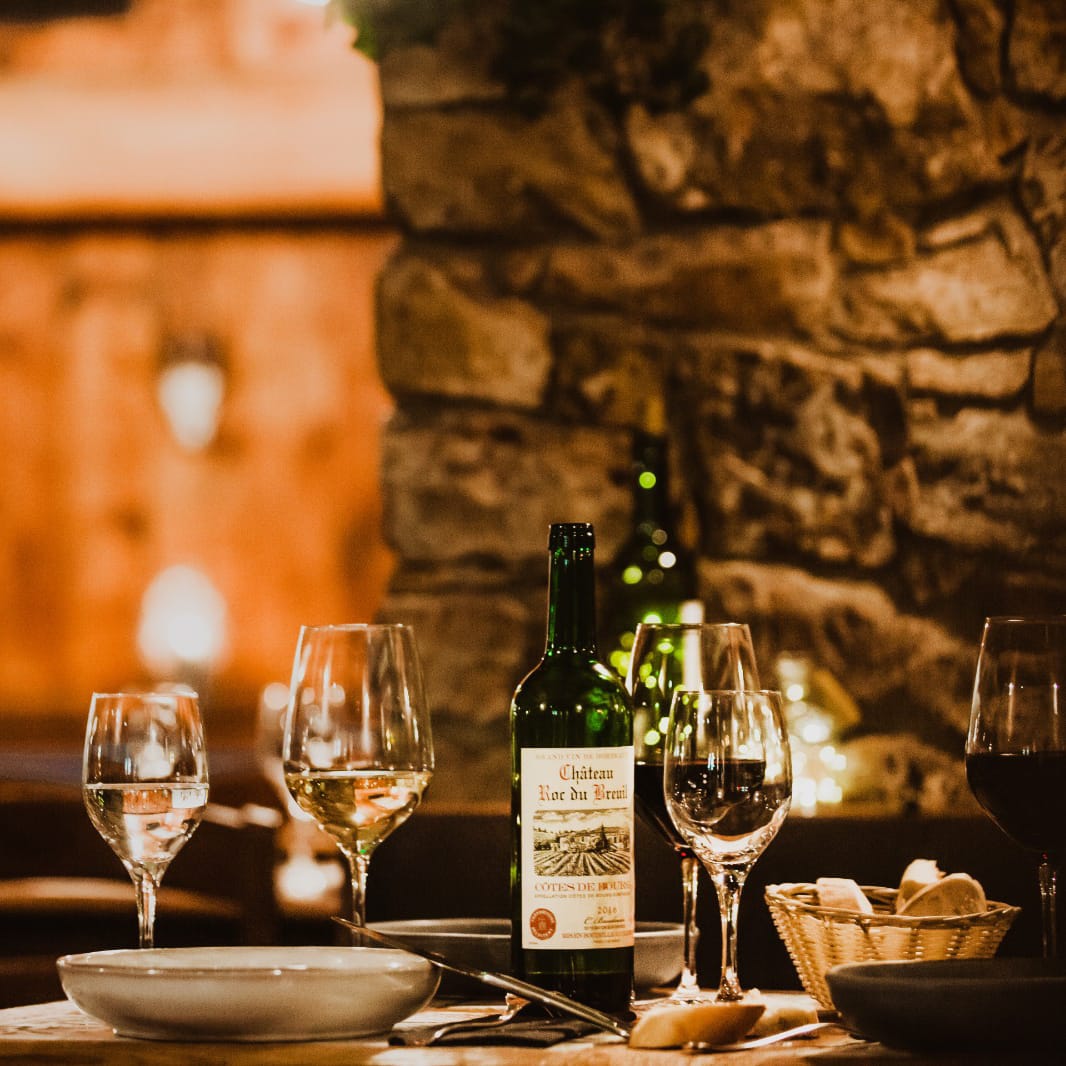 La Taverne Restaurant Meribel, menu making customers happy and bellys full every day of their ski holiday.
Dive into full English breakfast, pop in for a snack or enjoy a hearty lunch or dinner. La Taverne bistro with its stand out menu serves up Bistro style delights from 9am to 10pm every day! With a choice of vegetarian and vegan dishes plus a childrens menu… Why go anywhere else?
A hard day on the snow?
Ski in and walk out, La Taverne bistro is just a two-minute walk to the slopes. Right bang in the centre of Meribel you pop in for a coffee fix, and afternoon drink or dance your way into the night!
La Taverne Bistro, one of the best restaurants in Meribel
Walk in, call +33 4 79 00 36 18  or send an email!
And if you miss out?  Well there's always tomorrow!
*Please note due to the current health crisis, timings and openings may vary.